1. This first tab: The religious man. 
Religion as an experienced force.
From: http://rorate.com/vnieuws/nieuws/19-vlaanderen/41110
Published on Friday, 28 December 2007 13:15
André T'Jampens, was pastor emeritus of Ouwegem, and died in Deinze on 24 December 2007. He was born in Nazareth on 8 September 1922 and ordained a priest in Ghent on 13 April 1947. E.H. T'Jampens, lic. in philosophy, was successively a teacher at the college in Oudenaarde (April 14, 1947) and assistant priest in Destelbergen (January 31, 1954), Gent Sint-Macharius (September 10, 1962). Afterwards he was pastor in Destelbergen Pius X (September 30, 1965) and in Ouwegem (October 27, 1967). He retired on April 3, 1978.
The webmaster of this site adds that he also taught philosophy and logic at the 'HIVO', the Higher Institute of Pedagogy in Antwerp, from 1957. In June 2000 – he was 78 at the time – he gave his last lecture there.
What made him so unique was not only his great knowledge of the various religions, or his far-reaching insights into many of life's problems, but above all the fact that as a true "Ebed Yahweh" he could take on the ailments (cancer, sciatica, diabetes…) of his fellow man. In the most literal sense of the word, he was then quite ill himself, but healed more quickly. He always helped people selflessly and "without distinction." He always said that the energy, required for the healing, came from the Holy Trinity. It all happened in silence. Indeed, our culture has laws prohibiting such practices. Even if medical science claims to be powerless, the beneficial use of psychic gifts is not permitted. And this because of the numerous abuses that undeniably exist as well. Such a lack of distinction is still thought-provoking.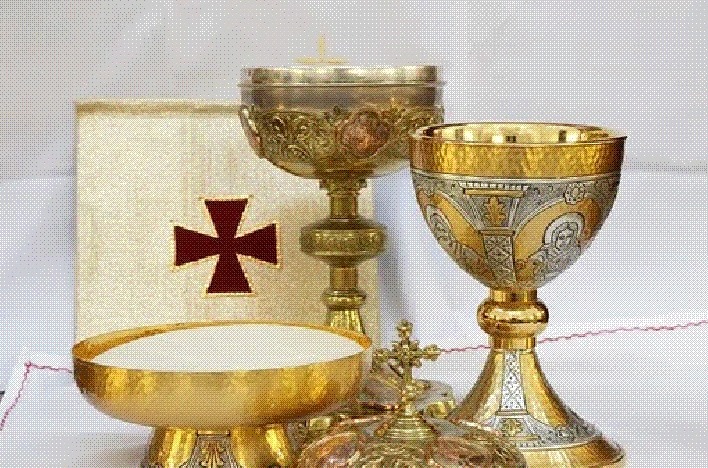 From: The Flemish newspaper: the standaard,
Saturday, January 31, 2009.
Two great teachers
A few days ago, Jozef Mertens was buried. Not long before him, another priest died in retirement in Nazareth, André T'jampens. They were both licentiate in philosophy. They lived to be more than 80 years old. Their image is still very near to me.
It was a different university then, with barely more than 4,000 students. We thought that was a very large number then, imagine. I had come from the athenaeum of Aalst to study law and philosophy in Ghent, with great interest, a real child of the first generations of the democratization of education. The ideological contrasts at the university, among the students, were in my opinion stronger and sharper than now, considerably so. One was liberal or Catholic; many showed it by wearing a black or a red student cap. And within the liberals it wasn't even simple: liberals, socialists, left-wing radicals, communists, … And then there were the flamingos – including me – and the 'franskiljons' … (note: the French-speaking population in Belgium)
Back to our two deaths. One must imagine the so-called student parish, the ancient St. Thomas Society, the KUC as it was called. I had ended up there, even though I came from the athenaeum, because of my ambivalent religious background, carried mostly by my mother. And I ended up in a kind of philosophical world where André T'jampens and Jef Mertens managed to captivate hundreds of students over the years with their evening classes and their afternoon causes. No sermons at all, no devotion.
But they did talk about Nietzsche, about Freud, about the psychology of religion, about the sociology of religion, about Martin Heidegger… The hall was full, week after week, at least twenty times per academic year. And that room, there on the Kortrijksepoort-street, near the silent chapel of Schreiboom, was big.
I remember the discussions that followed, in the Rotonde, the café on the corner, with my lifelong friend Paul Bauters, later a justice of the peace and one of our few mill experts, with whom the favorite themes were resumed. About freedom, about inner peace through philosophical thinking, about fundamental options in life … And with many others, with Etienne Vermeersch (note: 1934/ 2019, a Flemish philosopher and professor at the university of Ghent) who by then had also deviated from the straight path of Catholicism, as I would do shortly afterwards …
Jaap Kruithof was my main prof in philosophy at the university. I remember the enormous contrast between those two philosophical worlds: André T'jampens and Jef Mertens on the one hand and Jaap Kruithof and many with him on the other.
All this shows that there was an intense spiritual interest in those pre-May '68 years, a great debate, which was constantly present. Although, of course, we did not forget that the student café and the dance hall – even then – were of equal importance.
I will always remember those two teachers, now that the angels have led them to paradise.
an anonymous testimony from a former student
2. The second tab: 'books'.
After the tab 'the religious man', the second tab of this site, entitled 'books' gives you on the one hand the integral text of the book "de Homo religiosus". Mr. T'Jampens would have liked to have written this book himself, but didn't find the time. So we wanted to make a modest attempt to entrust the religious vision that comes to life from his courses, texts, and the many conversations we had with him, to the 'digital paper' ourselves. On the other hand, you will also find the text of the book "Elements of Natural Logic". This, too, seeks to be a modest attempt to summarize somewhat his many courses in logic. It may surprise you, but he who reasons logically is also reasoning conscientiously. And conversely, to be conscientious is also to be logical. Hence the connection between logic, morality and religion.
3. The third tab: 'courses'.
The third tab shows a list of many courses that Mr. T'Jampens, in the course of his life, still 'traditionally' typed on his old typewriter or even wrote down by hand. It was still the time of the alcohol duplicator, later of the 'stencils', and even later of the photocopier we all know.
He always composed his courses with a great sense of duty. They testify to his enormous readership, insight and wisdom. But above all, they show a metaphysics, which through Ancient Greek thought, patristics, scholasticism and neo-scholasticism is constantly attentive to all that is higher and transcends us humans, of a "filosofia perennis", an eternal philosophy. They are imbued with ethical and religious values that sometimes stand in stark contrast to the overly materialistic mentality of our time. Moreover, like no other he was familiar with the world of clairvoyance and magic and possessed almost prophetic insights. He complemented the ideas of world-renowned authors such as M. Eliade, N. Söderblom, W. Kristensen and even improved their texts on hiero-analysis.  "They only 'see' the profane side, not the sacred one," he then said, once more and with some concern, "and it is time that one starts looking at these things also from an 'internalist' point of view."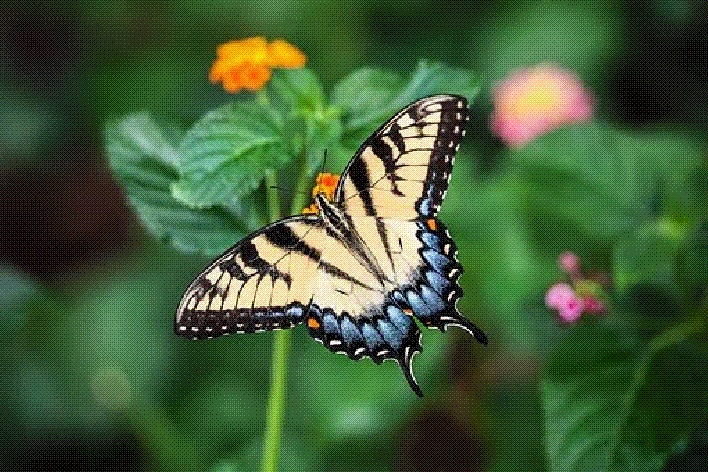 4. The fourth tab: 'texts'.
Besides "courses" for his students he also wrote "texts". These texts deal with many religious and philosophical themes relating to his comprehensive pastoral task, or were a preparation for his numerous discussion evenings to which everyone was welcome. He did indeed want people to go home with a solid syllabus each time. And curiously, afterwards he reworked his own text, so that next to and between his printed pages he wrote down quite a few additions and reflections. We have not wanted to withhold these last additions from the reader here either. 
Throughout the years we see an evolution in what he entrusts to paper for us. The paranormal is initially treated in a rather matter-of-fact way, but gradually he introduces us to this unusual world and warns us of its many dangers. The texts that were sent to us posthumously bear witness to this. This is so much the case that anyone reading them without the necessary prior knowledge and axiomatic skills could all too easily dismiss them as implausible. However, anyone who was lucky enough to see him at work, and the rather unusual way in which he assisted people with problems, realizes only too well the reality and seriousness of such testimonies. 
The texts and courses referred to here cover a total of more than ten thousand pages. They have all been digitized. It is intended that the reader can simply consult them here, download them or print them out. Our concern: the religious ideas of Monsieur T'Jampens seem to us so important, so unique and so far-reaching that they should certainly not be lost. 
The Dutch language is our mother tongue. We apologize for errors in translation into other languages. We hope that, in spite of a number of translation errors, the ideas can still be explained in a comprehensible manner.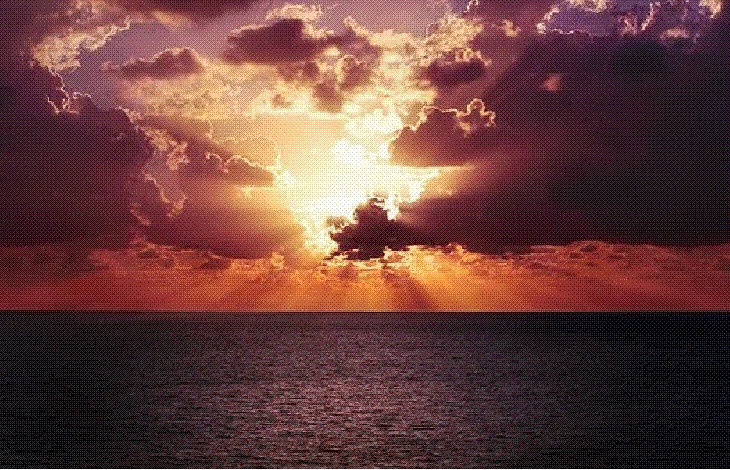 5. The fifth tab: 'spotlight'.
Finally, the last tab, "Man in the spotlight" describes some optical experiments – a hobby that got out of hand, of the webmaster of this site – that are situated in a philosophical and religious context.
And another thing: Notre Dame de la guérison.
Something about the image at the bottom of this page:  When one comes from the northern Italian city of Aosta and approaches Mont Blanc along the river – the Dora Baltea – one will see a small church in Courmayeur, the last town before the tunnel on the left, fairly high in the mountains. If you go there, you come out on a smaller river, which flows into the Dora Baltea, the Dora di Veni – in local French called "Val Veny" – where a mountain stream with a violent roar of Mont Blanc thunders down. A little later one stands before the lovely little church, dedicated to Notre Dame de la Guérison (Our Lady of Healing). If, after a prayer, one stops to look at the scene, the contrast is striking. On the one hand, there is the graceful church in its unsightly forlornness, and on the other hand, there is the wild and majestic massif of Mont Blanc. Many pilgrims feel the benevolent peace that the little church radiates. Sensitives claim to feel the energies as tingling in their bodies. And the same goes for the Trinity icon at the top of this page.